Tours, Tickets, Activities & Things To Do
Find Tours, sightseeing tours, activities & things to do in New Haven. Find discounted tickets, events, and many more.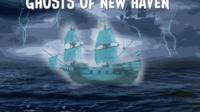 New Havens Ghost Walk
Our enthusiastic tour guides are professional storytellers and actors, who are masters of their craft. Our family-friendly-tours have less walking and more talking along the most haunted areas of New Haven. We are New Haven's longest running all-year ghost tour company, offering walks in the world operating rain or shine.' Tours are one and half hours in duration and less than a mile in length.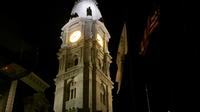 Day Trip from New Haven CT to Philadelphia by Rail
What do Edgar Allan Poe and Benjamin Franklin have in common? Both made Philadelphia their home in their contribution to art and science. Your day trip from New Haven, CT to Philadelphia includes round-trip train tickets, a hop-on hop-off bus tour and lunch so grab your family and go!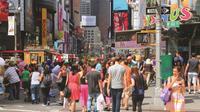 New Haven to New York City Private Day Trip
Relax on this private 12-hour guided sightseeing tour of New York City, with pick-up in and return to New Haven. Customize your ideal itinerary, including'iconic sights of the city, along with off-the-beaten path places that make New York such a special place. Transportation is provided in the comfort of a roomy 2015 Toyota Sienna mini-van, with the capacity to accommodate your private group of up to 6 guests. The driver/guide is a licensed professional.